Chenham Technology & Masonvap Technology MES, WMS project officially launched
Views:15 Author:Site Editor Publish Time: 2018-04-11 Origin:Site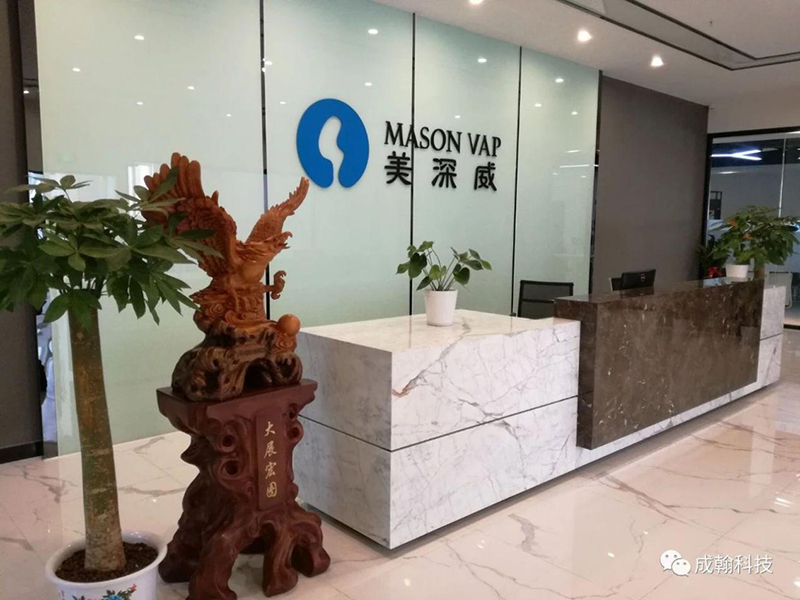 2018.4.10, Shenzhen Chanham Technology Co., Ltd. and Shenzhen Masonvap Technology Co., Ltd. formally held the MES+WMS project kick-off meeting at the Masonvap Headquarters, Building A2, Abao Guangyao International Optical Communication Industrial Park, Shilong Avenue, Baoan District, Shenzhen, Guangdong Province.
Senior engineer Zhang of Chenham Technology, senior technical engineer, General Manager Peng of Masonvap Technology, and leaders of PMC, warehouse, quality and other departments participated in the kick-off meeting.
Shenzhen Masonvap Technology Co., Ltd. is a professional and innovative enterprise integrating R&D, design, production, sales and service of electronic cigarettes. It is developing rapidly and has a high reputation in the industry and outside the industry.
Shenzhen Chanham Technology Co., Ltd. is an excellent solution service provider for intelligent manufacturing in 2017. It has focused on serving the manufacturing industry for 13 years. Its six core products are WMS intelligent warehouse management system, MES manufacturing execution system, APS, QMS, SPC, KanBan helps the factory to implement smart manufacturing.
The advantageous industries it serves are mainly daily cosmetics, 3C electronics, medical equipment, food/electronic cigarettes, automotive vehicles and spare parts, equipment and machinery manufacturing.
Under this cooperation, Chenham Technology will use more than ten years of successful case experience and professional and solid technical strength to enable Masonvap smart warehousing and smart factory implementation with high efficiency and high quality.
It brings supply chain collaboration, forward and reverse traceability, data collection, process control, real-time feedback, quality visualization, mobile office, and multiple equipment integration values to accelerate its intelligent manufacturing upgrades and achieve a leap in manufacturing quality.