How to use a disposable ecig?
Views:2 Author:Site Editor Publish Time: 2021-03-30 Origin:Site
Electronic cigarettes can be said to be a new type of product, and with the development of the times, the number of people exposed to them is increasing. What exactly is an e-cigarette? The publicly available information suggests that e-cigarettes are mainly composed of four parts: cigarette oil, heating system, power supply and filter, which are atomised by heating to produce an aerosol with a specific odor for smokers to use. Most e-cigarettes are powered by lithium-ion battery components. At the same time, the battery life depends on the type and size of the battery. The product we are introducing today is the disposable ecig, a common type of e-cigarette. Precautions and features regarding the use of e-cigarettes will be covered in this article.

The related regulations about disposable ecig
What should be noticed when using a disposable ecig?
The characteristics of a disposable ecig
The related regulations about disposable ecig
In 2007, the legal promotion of any new tobacco product needed to be reviewed and approved by the FDA, which needed to consider all aspects of whether the product was beneficial to public health. After passing the test, the FDA would issue a certificate of compliance with the relevant product, and e-cigarettes were also regulated by the FDA. Since 2016, the FDA has extended its regulatory authority to e-cigarettes, e-liquids and all related products. Therefore, the use of disposable ecigs is regulated by law, and any minors are prohibited from accessing e-cigarettes for any reason. E-cigarettes can only be placed on the shelves as tobacco products through the PMTA and must also pass the RMTP before they can be considered harm reduction products. The successful launch of our disposable ecigs also demonstrates the successful regulation through the PMTA.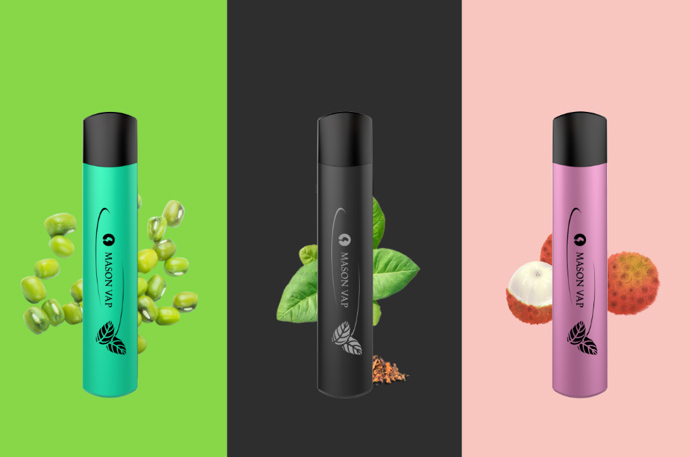 What should be noticed when using a disposable ecig?
·How to use
When using the disposable ecig, be careful not to inhale too hard, as it will not produce smoke. It is also important to keep inhaling for a longer period of time, as this allows the liquid in the cartridge to be fully atomized by the atomizer, thus producing more smoke.
·Hygiene
When the disposable ecig is not finished, wipe off the excess liquid from the inside of the mouthpiece and the atomizer before using it again. When not in use, remember to switch off the battery of the e-cigarette.
There are many things to consider when using disposable ecigs, both in terms of their disposable nature and in terms of the overall construction of the e-cigarette. All in all, disposable ecigs are a personal item and should never be shared with other people, as this may lead to the spread of disease, and should not be used in public, especially at this sensitive time of the epidemic.
The characteristics of a disposable ecig
The best feature of the disposable ecig is its compactness, lightweight, and powerful battery. In terms of use, it can support more than 40 regular cigarette volumes and the disposable device requires no maintenance, recharging, or refilling. However, excessive use of e-cigarettes can lead to physical hazards, which needs to be noted. As the main representative of e-cigarettes, disposable ecigs have reached a new level of convenience and portability and are loved by users.