Is disposable ecig regulated by PMTA?
Views:4 Author:Site Editor Publish Time: 2021-04-01 Origin:Site
The Disposable ecig does not need to be recharged or replaced, and smokers can simply take them out with them. In recent years there has been controversy regarding the use of e-cigarettes, as they can affect people's health just as much as regular cigarettes. However, to those who use e-cigarettes, they are a form of pop culture. The product we are introducing today is the Disposable ecig, and the policies and features regarding the use of Disposable ecig will be highlighted in this article.
What's a Disposable ecig?
Is disposable ecig regulated by PMTA?
The characteristics of disposable ecig
What's a Disposable ecig?
A Disposable ecig, a type of e-cigarette, is one that does not need to be recharged, does not need to be replaced and is discarded after a single use. It is easier to carry, Disposable ecig do not need to be recharged, do not need to be replaced, smokers only need to carry the e-cigarette out and about.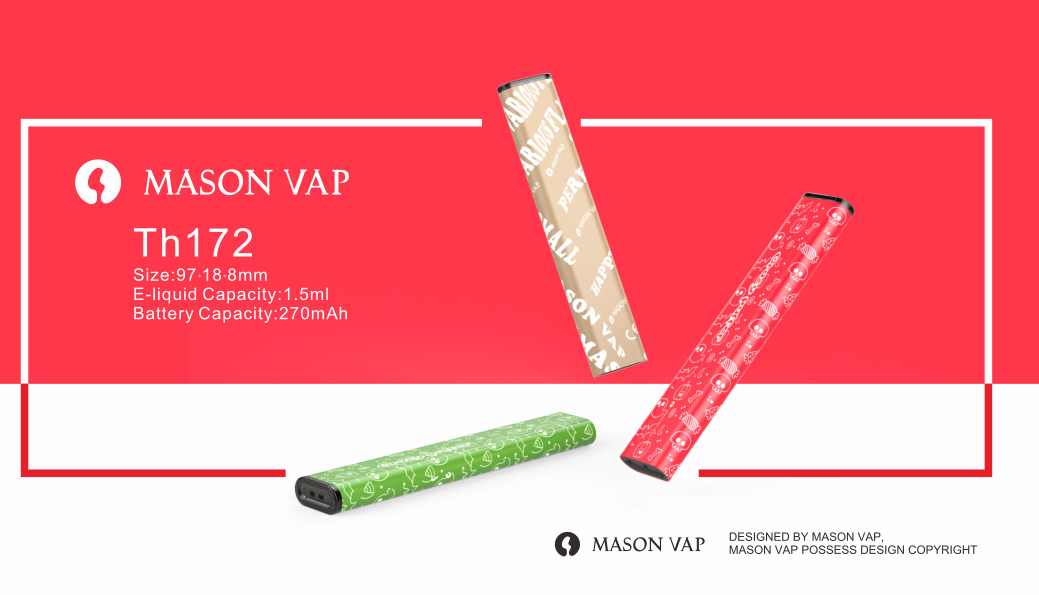 Is disposable ecig regulated by PMTA?
The use of disposable ecig is regulated by the PMTA and therefore there is no policy violation for the use of disposable ecig. It is understood that the FDA closed the loophole for Disposable ecig before the PMTA deadline. In early 2020, the government banned most pod and cartridge-based e-cigarette flavours, leaving only tobacco and menthol flavors on the market.
As a matter of fact, the FDA extended its regulatory authority to e-cigarettes, e-liquids and all related products back in 2016. According to these legal documents, the FDA will evaluate certain issues, including ingredients, product functionality and health risks, as well as their appeal to minors and non-users, and FDA rules also prohibit access by minors. Therefore, the sale of our team disposable ecig is also strictly controlled and minors are prohibited from purchasing disposable ecig for any reason.
The characteristics of disposable ecig
·Simplicity of use
Our disposable ecig is pre-charged and easy to use, simply blow on the device to activate it. In addition, the disposable ecig has a completely enclosed design, which reduces the number of operations such as recharging and replacing the cartridges, thus reducing the incidence of breakdowns.
·More liquid
Disposable ecig can hold 5-8 times more liquid than rechargeable e-cigarettes, with a maximum of 300 puffs per disposable cigarette, which is equivalent to about 1 pack of cigarettes.
·Easy to carry
As mentioned earlier, Disposable ecig do not need to be recharged and are very easy to use. Smokers only need to take their e-cigarettes with them on the go and do not need to carry a bulky rechargeable device.
These are the main features and basic introduction to Disposable ecig. When using an e-cigarette, we need to be aware that a lack of power can cause the liquid to not be fully atomized, in addition to wiping the excess liquid from the inside of the mouthpiece and the top of the atomizer before using it, this is also for personal hygiene reasons. In addition, excessive use of e-cigarettes can also lead to health problems, so please use them sensibly.